Prospective franchisees have several different entry points into franchising. The most common entry path for a new franchisee is to sign on for a single unit and operate it.

READ MORE
The Annual Multi-Unit Franchising Conference is the only event of its kind that focuses on the critical concerns of today's multi-unit franchisees. This conference is designed to help you identify ideas, take action and create successful growth.

SPONSORED

LEARN MORE
From his childhood growing up in Houston, Pakistani-born Amin Dhanani watched his father, the late Hassan Ali Dhanani, and family members build The Dhanani Group, a billion-dollar, mega-successful franchisee for Burger King and its own massive convenience store business.
Five Guys Burgers and Fries Multi-Unit Operator Signs Agreement to Open 18 Melt Shop Locations Throughout Pennsylvania, New Jersey, and Delaware.
A new Technomic study reveals trends and data about consumers' shifting behavior and attitudes towards retailer meal solutions (RMS).

As the floodwaters were rising from hurricane Harvey's onslaught in Brazoria County, Texas, Mike Walls, who owns a Caring Senior Service franchise with his wife, Adie, received a panicked call from a client. He needed to get out of his home fast and had no one else to call.
Join a unique franchise with over 25 years of experience and the most comprehensive support and training system in our industry. There will never be...
Homewatch CareGivers gives entrepreneurs a proven path to financial success as well as the opportunity to make a positive change in the world. We are...
A small Investment that can Pay Big Dividends! Brightstar Care Franchise is a low overhead, quick to break-even, fast ramp-up, repeat customers.
Top 10 Franchise News Stories of the Week
Sponsored by: Multi-Unit Franchising Conference
Window World is excited to announce it donated $1 million to St. Jude Children's Research Hospital® this past holiday season.
Top 10 Daily Franchise News Stories
| | |
| --- | --- |
| FRIDAY | | January 5th, 2018 |
Sonic Corp. (NASDAQ: SONC), the nation's largest chain of drive-in restaurants, today announced...
| | |
| --- | --- |
| THURSDAY | | January 4th, 2018 |
Earlier this week, Del Taco Restaurants, Inc., the nation's second leading Mexican quick...
| | |
| --- | --- |
| WEDNESDAY | | January 3rd, 2018 |
Window World is excited to announce it donated $1 million to St. Jude Children's Research...
| | |
| --- | --- |
| TUESDAY | | January 2nd, 2018 |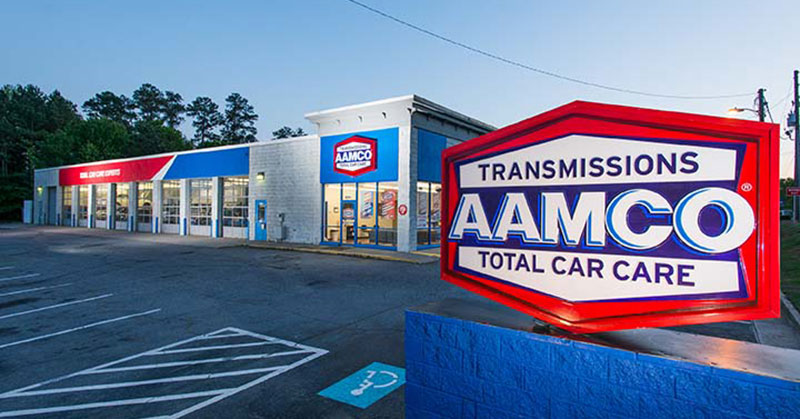 AAMCO Transmissions, Inc. ("AAMCO"), announced today that it plans to open eight new...