Switch to Today in Franchising for Daily Franchise News Directly to Your Email. Go Daily
The franchise business model is no longer a man's game. More and more women are finding a business home in the franchise world - and liking it very much, thank you!

READ MORE
Did you know 99% of text messages are read within 90 seconds? Learn how you can use Branded & Personalized Text Message Marketing for Your Brand. Join 30-min webinar on Wed. May 9th 1pm EDT/10am PDT.

SPONSORED

LEARN MORE
Sunny Street Café is shining bright in the Lone Star State.
SPONSORED

Outsourcing work that needs to be done on their homes, whether it be on the outside or inside, is something many time pressed Americans are doing.
uBreakiFix is a consumer electronics repair company based out of Orlando, FL that specializes in refurbishing and restoring smartphones, tablets,...

Homewatch CareGivers gives entrepreneurs a proven path to financial success as well as the opportunity to make a positive change in the world. We are...
OXI FRESH is a GREEN Carpet Cleaning Franchise and one of Entrepreneur's "101 Best Franchises to Run From Home." Excellent recurring...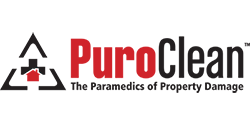 Join the national insurance restoration service franchise that specializes in fire, mold, and water damage clean up. PuroClean offers a low investment
Many business owners continue steadfastly as the only key leader in their company, failing to develop employees and managers who have leadership potential.
One of Yogurtland's Most Successful Multi-Unit Operators is Bringing 8 More Locations to Dallas-Fort Worth Market.
Del Taco has long been committed to its fresh, quality food, its loyal customer base, and its dedicated, hard-working franchisees.
SPONSORED
5 Strategies That Can Help You Get Your Ego Out of the Way and Allow Your Business to Thrive.
Firehouse Subs has always believed in the idea that the best way to build a successful restaurant is to exceed guest expectations while delivering upon a brand promise of hearty and flavorful food, heartfelt service, and public safety.
SPONSORED
Top 10 Franchise News Stories of the Week
Sponsored by: Textellent
sweetFrog Frozen Yogurt acquired five New York-based Hoopla Frozen Yogurt locations in Camillus, Middletown, New Hartford, Newburgh, and Poughkeepsie...
Newly Added & Updated
Smoke's Poutinerie is excited to extend this opportunity to Poutine Lovers around the World.
With expertise in designing custom, hand decorated cookies, we pride ourselves in not only delivering impeccably designed cookies, but delicious...
Saladworks leads the exploding fast-casual salad space, with nine consecutive quarters of positive same-store sales growth through 2017. America's...
Are you ready to join the best glass repair and replacement franchise in the world? NOVUS Franchising is the perfect opportunity for people looking...
Top Franchises
Eat. Energize. That's the Freshii mantra. Since 2005, Freshii has been on a mission to help the citizens of the world live better by making healthy...
At Blink Fitness, exercise isn't just about looking good, it's also about how it makes you feel.
Start a fitness business with one of the best, manager-run franchise models in the industry. FIT36® delivers a proven business model backed by a...
Are you interested in a health conscious franchise opportunity in a growing smoothie industry that does over $2 billion in annual sales in the United...
Top 10 Daily Franchise News Stories
Cooked up for Southwest's WOW Wednesday, passengers on one of the airline's flights...
First Watch announced today that it has added a C-level restaurant industry veteran to its...
| | |
| --- | --- |
| WEDNESDAY | | May 2nd, 2018 |
Spring 2018 marks a celebratory milestone for the Sola Salon Studio's community across North...
Burger fans shouldn't fear missing out on special events at the new Habit Burger Grill...
| | |
| --- | --- |
| MONDAY | | April 30th, 2018 |
sweetFrog Frozen Yogurt acquired five New York-based Hoopla Frozen Yogurt locations in Camillus,...