Switch to Today in Franchising for Daily Franchise News Directly to Your Email. Go Daily
Many young entrepreneurs are discovering that franchising can jump-start them on the road to business success.

READ MORE
Founded in 2015, StretchLab was established in Los Angeles, California to fulfill the vision of creating an affordable assisted stretching concept within the boutique fitness industry.

FEATURED

LEARN MORE
Fasten your seatbelt, Checkers & Rally's expansion and growth is picking up speed.
SPONSORED

There are about 126 million households in the United States according to the U.S. Census Bureau. This translates into an endless supply of customers seeking good and reliable home maintenance assistance whether it be for their gardens, houses (inside and out), pools, or driveways!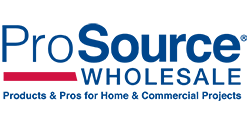 ProSource is America's largest wholesale home improvement franchise; a truly unique B2B franchise model. Our owners enjoy strong cash flow with...

Homewatch CareGivers gives entrepreneurs a proven path to financial success as well as the opportunity to make a positive change in the world. We are...
Are you ready to join the best glass repair and replacement franchise in the world? NOVUS Franchising is the perfect opportunity for people looking...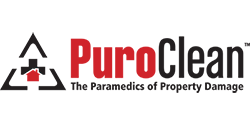 Join the national insurance restoration service franchise that specializes in fire, mold, and water damage clean up. PuroClean offers a low investment
In his late 20s, Glen Johnson fell in love with the Tropical Smoothie Cafe brand. He moved quickly, and in just a handful of years expanded to 26 Tropical Smoothie locations.
Friendly Franchisees is one of the largest Carl's Jr. franchise operators in the country with more than 70 locations throughout the Los Angeles and San Francisco markets.
No matter how you look at it, IceBorn is a cool business opportunity. The brand is gaining awareness, ramping up growth, and helping more and more franchisees achieve their dreams.
SPONSORED
Have you ever been asked what you do for a living? Rhetorical question, yes, but one that is often asked in social gatherings, and even from customers and vendors who may not truly understand what you do.
Mike Hamra grew up in the Midwest, where his parents ran a highly successful restaurant business, Hamra Enterprises.
Top 10 Franchise News Stories of the Week
Dogtopia, the nation's fastest growing dog daycare, boarding and spa franchise, has signed two multi-unit franchise agreements to open 14...
Newly Added & Updated
Our customers want more than food. They want unique flavors, variety, and a great experience.
• 30 years of brand strength in educational childcare • Only childcare franchise with a flat fee system (vs. fees based on % of your total...
Profitable. Unique. Different. Wienerschnitzel wants you to join our franchise family. Why? As a prominent franchise of over 50 years we OWN the...
Poke Burri is a Georgia-based restaurant company that provides a healthy and delicious dining experience focused around the popular dish, known as...
Top Franchises
Denny's is America's largest full-service family restaurant chain, consisting of 168 company-owned units and 1,692 franchised units, with operations...
Minuteman Press is the world's largest & number 1 rated printing & marketing franchise. Our business model features multiple revenue streams,...
Estrella Insurance® specializes auto insurance & car insurance quotes.
With expertise in designing custom, hand decorated cookies, we pride ourselves in not only delivering impeccably designed cookies, but delicious...
Top 10 Daily Franchise News Stories
Van Wagner Sports & Entertainment (VWSE) and Jersey Mike's Subs are proud to announce the...
| | |
| --- | --- |
| THURSDAY | | May 31st, 2018 |
Dogtopia, the nation's fastest growing dog daycare, boarding and spa franchise, has signed...
| | |
| --- | --- |
| WEDNESDAY | | May 30th, 2018 |
The Warrior Factory, a new Rochester, New York-based franchise set to debut at the International...
Sola Salon Studios continues its expansion and preeminence in the salon franchise category.