Switch to Today in Franchising for Daily Franchise News Directly to Your Email. Go Daily
China is hot, as is much of Asia. So is Latin America. Hot for what? For expansion-minded U.S. franchise brands seeking growth opportunities. In a trend that accelerated with the onset of the Great Recession, U.S. franchisors have been looking overseas with greater focus for the past three-plus years.

READ MORE
Join industry leaders, franchisors, franchisees and master developers as we address issues and solutions for franchise expansion in Europe.

SPONSORED

LEARN MORE
Hot California brand Hummus Republic is hungry for change in the fast-casual food industry, serving up healthy food for happy people and a smart investment.
SPONSORED

Now may be the ideal time to invest in a home services franchise for multiple reasons. Spending on home renovations and repairs is expected to stay strong according to the Leading Indicator of Remodeling Activity (LIRA) report by the Remodeling Futures Program at the Joint Center for Housing Studies of Harvard University.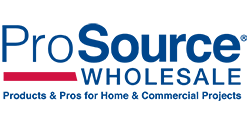 ProSource is America's largest wholesale home improvement franchise; a truly unique B2B franchise model. Our owners enjoy strong cash flow with...
OXI FRESH is a GREEN Carpet Cleaning Franchise and one of Entrepreneur's "101 Best Franchises to Run From Home." Excellent recurring...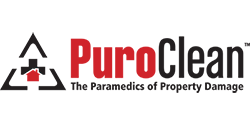 Join the national insurance restoration service franchise that specializes in fire, mold, and water damage clean up. PuroClean offers a low investment
Are you ready to join the best glass repair and replacement franchise in the world? NOVUS Franchising is the perfect opportunity for people looking...
How many times have you heard, "A smile is free. It costs absolutely nothing to give but can mean the world to the person who receives it?"
Checkers & Rally's Franchisees Turning to Brand's New 'Modular' Design Concept Enabling Them To Build More Quickly and at Lower Cost.
Arby's is inspiring mega growth with the opening of the 1,000th restaurant featuring the global brand's Inspire design.
SPONSORED
Facing the Challenges Related to Partnerships, Family, and Children Entering Into A Business Operation.
Top 10 Franchise News Stories of the Week
Sponsored by: European Multi-Unit Franchising Conference
Del Taco Restaurants, Inc. (NASDAQ: TACO), the nation's second leading Mexican quick service restaurant* (MQSR), announced the...
Newly Added & Updated
No chef or previous restaurant experience required. Well established provider network controls both food and labour cost, guarantees a consistent...
Our customers want more than food. They want unique flavors, variety, and a great experience.
• 30 years of brand strength in educational childcare • Only childcare franchise with a flat fee system (vs. fees based on % of your total...
Profitable. Unique. Different. Wienerschnitzel wants you to join our franchise family. Why? As a prominent franchise of over 50 years we OWN the...
Top Franchises
Here's your chance to own a SONIC® Drive-in Franchise Restaurant. As the nation's largest drive-in chain, SONIC® has successfully served up hot,...
Denny's is America's largest full-service family restaurant chain, consisting of 168 company-owned units and 1,692 franchised units, with operations...
We have a question for you. What determines the success of a franchise? Is it luck? Coincidence? Kona Ice was ranked #1 New Franchise in Entrepreneur...
Wayback Burgers is strategically poised to grow dynamically. This could be your opportunity to partner with a leader in a rapidly growing food market...
Top 10 Daily Franchise News Stories
Current Meditation, a meditation franchise in Phoenix, Ariz., has been acquired by new ownership.
| | |
| --- | --- |
| THURSDAY | | June 28th, 2018 |
LunchboxWax announced its first Texas salon will open on July 16 in Las Colinas followed quickly by...
| | |
| --- | --- |
| WEDNESDAY | | June 27th, 2018 |
EY announced that Shirin Behzadi, CEO of Home Franchise Concepts (HFC) received the Entrepreneur Of...
| | |
| --- | --- |
| TUESDAY | | June 26th, 2018 |
Del Taco Restaurants, Inc. (NASDAQ: TACO), the nation's second leading Mexican quick service...
Irish Beef, the Tucson-area Arby's franchise, will open the first new Arby's location...