Switch to Today in Franchising for Daily Franchise News Directly to Your Email. Go Daily
One of the challenges new franchisees face begins soon after the franchise agreement is signed: hiring and training employees. The success of each franchised unit depends on the quality and behavior of its employees.

READ MORE
Join industry leaders, franchisors, franchisees and master developers as we address issues and solutions for franchise expansion in Europe.

SPONSORED

LEARN MORE
Canadian fast-casual eatery Copper Branch is going global and poised to rapidly expand as a health-focused franchise for the masses.
SPONSORED

If you are chomping at the bit to become your own boss by investing in an automotive franchise, now is certainly a good time to do so.
AAMCO franchisees benefit from joining a brand that has been in business for over 50 years. Our iconic, Double A, Beep Beep, M-C-O mnemonic brings...
Mobile Vehicle Repair. We repair Paint Scratches, Dents, Dings & Interior non-collision damage. Our clients are Auto Dealers, Fleets and...
Are you ready to join the best glass repair and replacement franchise in the world? NOVUS Franchising is the perfect opportunity for people looking...
Jiffy Lube® pioneered the fast-lube category more than 35 years ago, changing the way millions of drivers care for their vehicles. Today, Jiffy Lube...
We are finally entering a cycle of higher inflation expectations. Is that good for franchising? That's not a trivial question as it can significantly affect unit performance and expansion decisions.
Generational Shifts By Gen Zers, Millennials, and Baby Boomers Impacting Restaurant and Foodservice Sectors.
Do You Know How to Project What Capital Requirements You'll Need to Accurately Fund and Meet your Growth and Development Schedule?
Top 10 Franchise News Stories of the Week
Sponsored by: European Multi-Unit Franchising Conference
Tough Mudder announced today that its Tough Mudder Bootcamp gym concept has accelerated its franchise plans.
Newly Added & Updated
Get A Piece Of The Booming Cannabis Market Without Headaches.
If you are looking to start your own online business that is rewarding and helps others, then invest in iTEFL, a quality education and tutoring...
Loved in 21 states and growing, Jack in the Box is offering select multi-unit restaurant operators a unique opportunity to franchise with an industry...
Since 1941 Dickey's Barbecue Pit® has been treating customers to great tasting barbecue and has become a restaurant icon in the process! Now you can...
Top Franchises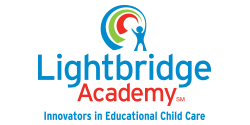 Lightbridge Academy has a way of making parents and children feel like they're special. Here, they are surrounded by a Circle of Care that's more...
e² Young Engineers is an innovative new approach to teach STEM principles using our uniquely designed LEGO and K'nex kits.
When simplicity is the essence of your business model, clients and owners benefit. Clients want a predictably wonderful experience with every visit....
ShakeAway is a unique global company with stores popping up all over the world! Get involved in this fun, fast growing and profitable franchise now...
Top 10 Daily Franchise News Stories
FASTSIGNS® of Boca Raton stepped in to help visually transform the space fast track-style.
| | |
| --- | --- |
| THURSDAY | | July 26th, 2018 |
Interim HealthCare Inc., a leading national franchisor of home care, hospice and healthcare...
| | |
| --- | --- |
| WEDNESDAY | | July 25th, 2018 |
Delta Disaster Services announced that it has inked a franchise agreement with local entrepreneurs...
| | |
| --- | --- |
| TUESDAY | | July 24th, 2018 |
Tough Mudder announced today that its Tough Mudder Bootcamp gym concept has accelerated its...
Jersey Mike's Subs, known for its fresh sliced/fresh grilled subs, opened in Buda on July 18.