Switch to Today in Franchising for Daily Franchise News Directly to Your Email. Go Daily
Training employees can be challenging for new franchisees who have never operated their own business before. While they come to franchising with many valuable skills, training employees usually is not one of them.

READ MORE
Join industry leaders, franchisors, franchisees and master developers as we address issues and solutions for franchise expansion in Europe.

SPONSORED

LEARN MORE
DRNK coffee + tea offers diverse selection of hot and cold organic coffees and teas, along with freshly made breakfast items, paninis, wraps, and salads
SPONSORED

The home services marketplace is estimated to be around $400 billion and there are no signs of its growth slowing down any time soon.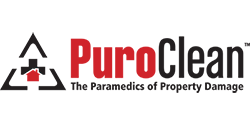 Join the national insurance restoration service franchise that specializes in fire, mold, and water damage clean up. PuroClean offers a low investment
uBreakiFix is a consumer electronics repair company based out of Orlando, FL that specializes in refurbishing and restoring smartphones, tablets,...
OXI FRESH is a GREEN Carpet Cleaning Franchise and one of Entrepreneur's "101 Best Franchises to Run From Home." Excellent recurring...
Are you ready to join the best glass repair and replacement franchise in the world? NOVUS Franchising is the perfect opportunity for people looking...
Selecting the winners for our annual Most Valuable Performer (MVP) Awards means analyzing applications submitted on behalf of some of the best multi-unit franchisees in the business.
Dunkin' Donuts Unveils the Future with its 'Next Generation' Concept at Massachusetts Location.
Discovery Point Child Development Centers leads the way as a high-quality, education-based childcare provider, with a franchisee-first focus, in an industry expected to reach $52.5 billion by 2021
SPONSORED
Former Planet Fitness Multi-Unit Operator Signs on for 10 Crunch Locations in the Southeast.
The fastest growing flotation therapy franchise, True Rest Float Spa, is poised for rapid growth, riding the wave of the increasing popularity of floating with a proven brand, backed by experience.
SPONSORED
Top 10 Franchise News Stories of the Week
Sponsored by: European Multi-Unit Franchising Conference
Twin Peaks is continuing its commitment to crank up expansion and has signed yet another franchise deal, with plans to open seven additional stores...
Newly Added & Updated
The largest and fastest growing "Education through Dance, Gymnastics and Music" program for children.
Be on the ground floor of taking this movement mainstream by joining the established market leader today!
Two trailblazing and on-trend concepts, DRNK Coffee + Tea and QWENCH juice bar are available for franchise development in most US markets.
Get A Piece Of The Booming Cannabis Market Without Headaches.
Top Franchises
After two decades of fast-paced international expansion, we are introducing a new generation of domestic customers to the Tony Roma's experience....
There is no single factor that accounts for the powerful appeal of the Roy Rogers concept.
There's nothing quite like the perfect cup of coffee. It wakes you up and gets you on the right path. Now, you've got the chance to build a lifestyle...
Loved in 21 states and growing, Jack in the Box is offering select multi-unit restaurant operators a unique opportunity to franchise with an industry...
Top 10 Daily Franchise News Stories
| | |
| --- | --- |
| FRIDAY | | August 3rd, 2018 |
Nathan's Famous, Inc. (NASDAQ: NATH) today reported results for its first quarter, of its 2019...
| | |
| --- | --- |
| THURSDAY | | August 2nd, 2018 |
Twin Peaks is continuing its commitment to crank up expansion and has signed yet another franchise...
| | |
| --- | --- |
| WEDNESDAY | | August 1st, 2018 |
Right at Home, a leading in-home care franchise with more than 500 locations across the world,...
| | |
| --- | --- |
| TUESDAY | | July 31st, 2018 |
Outdoor Living Brands, a multi-brand franchise company dedicated to products and services within...
Potbelly Sandwich Shop announced today that it has selected a location for its first California...